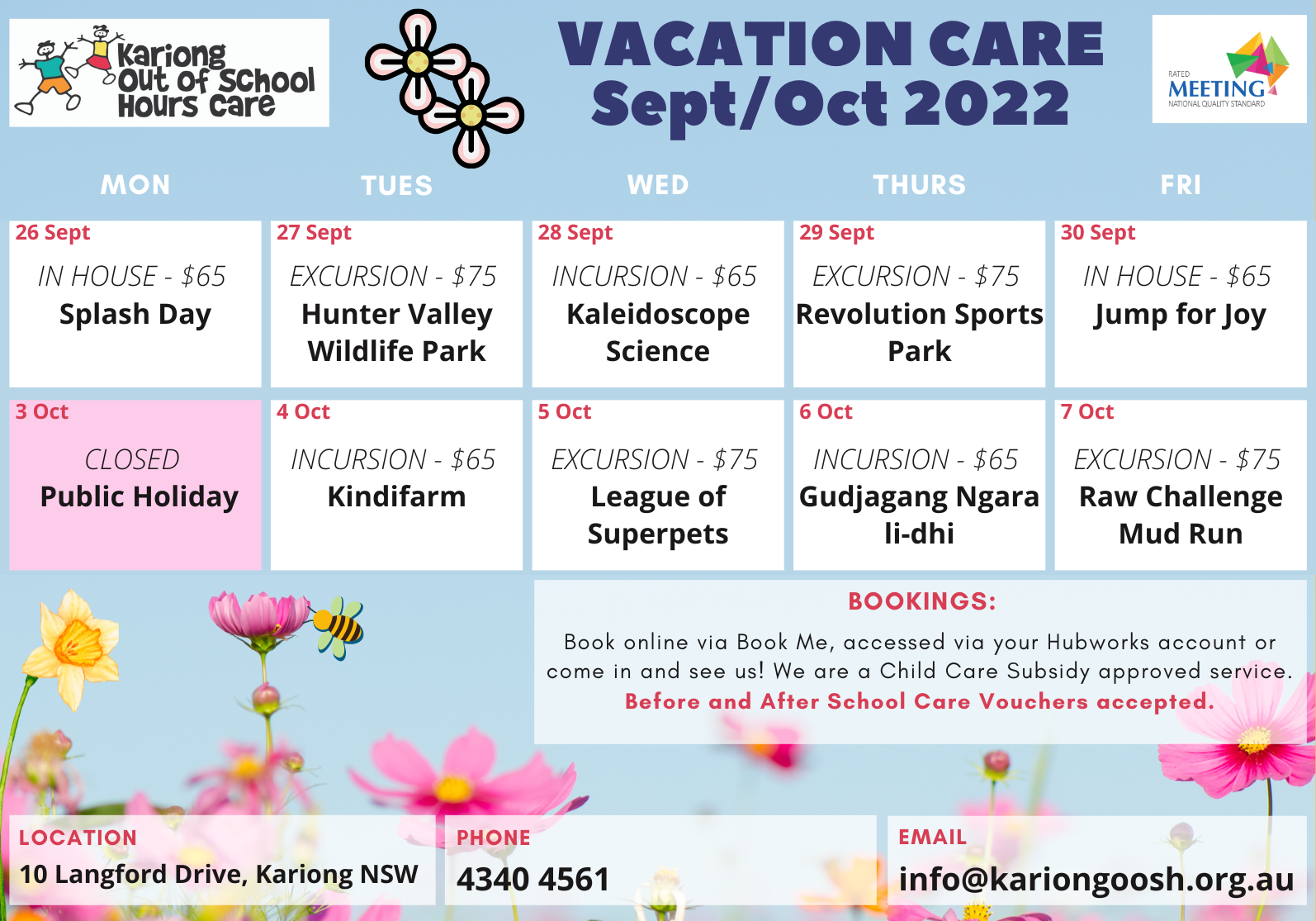 Monday 26th September -Splash Day - $65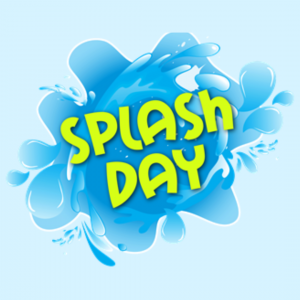 Sun's out, fun's out!
Bring a spare set of clothes for a fun filled water play day. Who's ready to kick start holidays with water bombs, water pistols, buckets, hoses and plenty more plus get wet and wild with your friends. Challenge the educators in a water fight and participate in a range of water games.
Complimentary morning tea, lunch and afternoon tea provided.
What to bring:
Sun safe hat
Enclosed shoes and socks
Drink bottle
Tuesday 27th September - Hunter Valley Wildlife Park - $75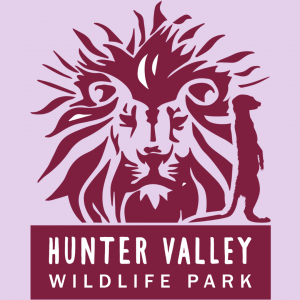 Let's take a trip to Hunter Valley Wildlife Park where we get to explore the large park with a wide variety of mammals, birds and reptiles from Australia and around the globe with our friends!
Permission form must be returned.
Bus departs centre at 8:30am and departs HVWP at 3:00pm
Address: 138 Lomas Lane, Nulkaba NSW 2325
Distance travelled: 92.6km each way
Staff Child Ratio: 1:10
What to bring:
Sun safe hat
Drink bottle
Enclosed shoes and socks
Morning tea, Lunch, Afternoon tea
Wednesday 28th September - Kaleidoscope Science - $65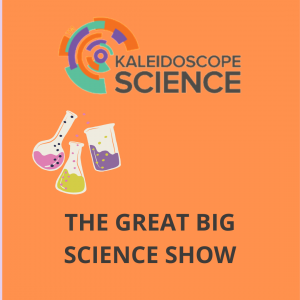 We will be welcoming Mitch from Kaleidoscope Science who will perform The Great Big Science Show! From foaming chemical reactions, explosions, liquid nitrogen, fireballs and plenty more on offer.
What to bring:
 Sun safe hat
Drink bottle
Enclosed shoes and socks
Morning Tea, Lunch and Afternoon Tea
Thursday 29th September - Revolution Trampoline Sports Park - $75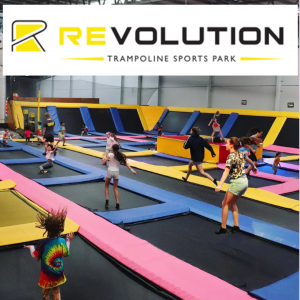 Your one stop location for all things fit and fun! From trampolining into giant airbags, basketball lanes to ninja courses, bubble soccer and inflatables all in the one place. The REVOLUTION is here! Grip socks compulsory however included in cost.
Permission form must be returned.
Departing centre at 10:00am
Returning to centre at 3:30pm
Address: 55 The Avenue, Maryville NSW 2293
Distance travelled: 93.4km each way
Staff Child Ratio: 1:12
What to bring:
 Sun safe hat
 Drink bottle
 Enclosed shoes and socks
 Morning tea, Lunch, Afternoon tea
Friday 30th September - Jump for Joy - $65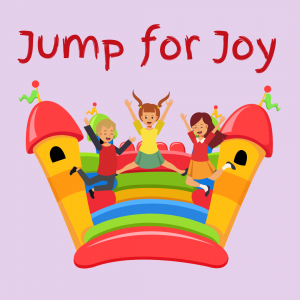 Come along to OOSH today and enjoy unlimited fun on our all day jumping castle with friends! PLUS a YES DAY where educators will say yes to even your wildest requests, with a few ground rules on this whirlwind day of fun.
What to bring:
Sun safe hat
Drink bottle
Enclosed shoes and socks
Morning tea, lunch, afternoon tea
Monday 3rd October - Public Holiday - Centre Closed
Tuesday 4th October - KindiFarm - $65
Come along in your flannelette shirts and farmers hats. Animal lovers be prepared to buckle in for a visit from some furry friends, with a wide variety for all from chicks, goats, ducks, rabbits, guinea pigs and piglets! There will be plenty of cuddles up for grabs.
What to bring:
Sun safe hat
Drink bottle
Enclosed shoes and socks
Clothes that can get messy
Morning Tea, Lunch, Afternoon Tea
Wednesday 5th October - League of Super Pets- $75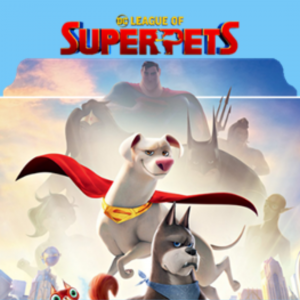 It's time to sit back and relax in luxury seats at Event Cinemas with friends and view the NEW movie DC League of Super Pets whilst enjoying a complimentary original salted popcorn and fruit box. Followed by a play at Sun Valley Park.
Permission form must be returned.
Departing centre at 10:40am
Returning to centre at 2:00pm
Address: 50 Wyong Road Tuggerah NSW 2259
Distance travelled: 23.6km each way
Staff Child Ratio: 1:10
What to bring:
Enclosed shoes and socks
Sun safe hat
Drink bottle
Morning Tea, Lunch, Afternoon Tea
Thursday 6th October - Gudjagang Ngara li-dhi Workshop - $65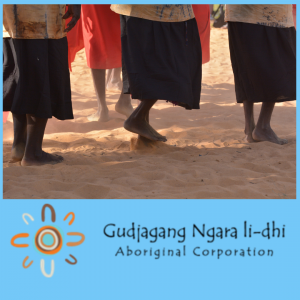 Today we will welcome the beautiful team from Gudjagang Ngara li-dhi Aboriginal organisation who will teach our children their community and culture through dance, games and knowledge.
What to bring:
Sun safe hat
Drink bottle
Enclosed shoes and socks
Morning Tea, Lunch, Afternoon Tea
Friday 7th October - RAW Challenge - $75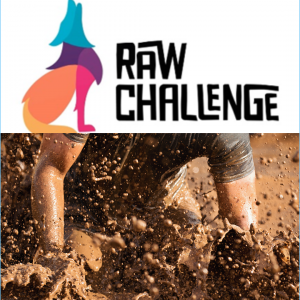 Make it a Mud Run day…
Raw Challenge at Doyalson is the best mud run in the world! It is an epic and unforgettable mud run course which will challenge our skills and just remember a little dirt never hurts.  Complimentary lunch provided.
Permission form must be returned.
Bus departs centre at 8:30am and returning to centre at 3:00pm
Address: 80 Pacific Highway, Doyalson NSW 2262
Distance travelled: 41.5km each way
Staff Child Ratio: 1:10
What to bring:
Sun safe hat
Drink bottle
Enclosed shoes and socks
Morning Tea, Lunch, Afternoon Tea
Bring a spare set of clothes, shoes and towel.
Additional Information for Vacation Care
Sun Safety: Kariong OOSH endorses the Cancer Council's 'Sun Safe OOSH' Policy. Under this policy, a daily UV check is conducted, and at times where the UV level is 3 or above, SPF 50+ sunscreen is applied every 2-3 hours. Children are also required to wear sun safe clothing, including a broad brimmed, bucket style or legionnaire hat, and clothing which covers their shoulders. Singlets and caps are not sun safe clothing. If your child attends Vacation Care without appropriate sun safe clothing, they will be provided with a hat/ shirt. This will incur a laundering fee of $3 per item. Children must also wear enclosed shoes and bring a jumper or a jacket and drink bottle each day. Thongs, open toed and slip-on style shoes are not permitted.
Caps are not permitted at Kariong OOSH.
Mobile Phone Number: 0405 358 049 Kariong OOSH has a mobile phone in addition to our landline. This phone will be carried by the Service Supervisor whilst on excursions.
Hours of operation: Kariong OOSH is open from 6.30am till 6.30pm Monday to Friday during the school holidays and Kariong Public School Pupil Free Days (excludes public holidays). Bookings are essential as places are limited. If you have enquires outside of these times please leave us a message or send us an email.
Child Care Subsidy (CCS): CCS is available to registered parents for Vacation Care. If you are a family that only uses Kariong OOSH for Vacation Care you will need to reconfirm your enrolment with Centrelink for CCS to be applied to your account. This will need to be done around the first day of attendance to stop your enrolment falling back into exited family status. If you fail to do this you will be charged FULL FEES. Please contact Family Assistance Office (FAO) on 136 150, or login to your MyGov account or Centrelink App to be CCS assessed.
Bookings: Bookings are to be made via BookMe, which is accessed from your Hubworks account. If you need your login details please advise us. In the case that a day becomes booked out, a waiting list will be prepared and parents will be notified if a place becomes available.
Cancellations: Please notify the Centre of any cancellations as soon as possible. We do not swap days, and there is a 25% Cancellation Fee, if you cancel your booking within 7 days of the booked day.
Payment: The cost per day during Vacation Care is $65 per child. Please note that additional costs may apply to some 'in centre' activities and excursions, to cover increased staffing costs and transportation costs. (Please see the program for these additional charges). Fees are due to paid at time of booking. We understand that some families' accounts are in credit so we are requesting, in order to secure your days, that 25% of total fees are paid at time of booking. This will be calculated at checkout with BookMe.
Supervision: Kariong OOSH is approved for a maximum of 75 school age children per day, however limitations may be placed on maximum number of enrolments due to staffing or transport requirements. Staff to child ratios of 1:15 are maintained during centre days, with increased supervision on excursions. Risk Assessments are conducted prior to each excursion and are available for parents to view. These are available at the Sign in and out desk. A Responsible Person holding their Apply First Aid, Child Protection, Asthma & Anaphylaxis certificate and CPR will be rostered on at all times throughout the day. The responsible person/s are listed on the white board above the sign in and out desk.
Kariong OOSH's Vacation Care Program: We are aware that sometimes programmed activities will not appeal to all children. Be assured that wherever possible we try to provide alternative activities such as craft, games or movies. There are also opportunities for children to assist with activities even if they do not wish to take part in the actual activity.
Program variations: The Vacation Care program is subject to change without notice if it is deemed in the  best interests of children, e.g. changes to program on wet weather days. Should an excursion change, parents will be required to sign their permission for the new excursion prior to children attending.
Medication: If your child requires medication an Administration of Medication form must be completed on each day that the medication is to be administered. Please note that no over-the- counter medication will be given (except Panadol). Medication must be prescribed by a registered medical practitioner, provided in original packaging with the child's correct name, and will be administered as per dosage instructions that are attached to the packaging (i.e. a sticker placed on the packaging by a pharmacist, or any written instructions provided by a registered medical practitioner). Any medication that has expired will not be administered to your child.
Food: Please pack a nutritious morning tea, lunch and some snacks for your children on all days. There may  be days where we provide lunch or a snack. Please see the vacation care program for these days. Please ensure that your child has adequate food, as Vacation Care days are active and long and the children do get hungry.
Water: Water will be freely available at the Centre but please supply a drink bottle each day as these can be refilled as required. If your child forgets a water bottle on an excursion day, Kariong OOSH will supply a water bottle but $5 surcharge will be added to your account each time this occurs.
Nut policy: Kariong OOSH is an allergy aware service and we observe a nut avoidance policy for the safety  of all children. Please do not send any nuts or food products containing nuts to Kariong OOSH. These items will be removed from the care environment and returned to the parent at the completion of each day.
Special diets: If children are on restricted diets due to food allergies etc. parents are advised to provide alternative food for their child as we cannot guarantee that the foods available will be suitable for your child's needs. Please see a Responsible Person for a Care Plan for a Child with Special Dietary Requirements.
Spending money: Children are not permitted to bring money for an excursion unless the program indicates otherwise as there is no opportunity for them to spend it. Kariong OOSH takes no responsibility for any monies  that are bought into care.
Personal Gaming Devices: Children are not permitted to bring their personal gaming devices during Vacation Care except on allocated days specific times will be allocated for playing their games so that they spend some time participating in other activities. All games, including iPad games, must be G or PG rated as per centre policy. Any games above this classification (M, MA15+) will be confiscated and returned to the child's parent/guardian at the completion of the day. Kariong OOSH is not responsible for any breakages or lost property.
Children are not permitted to use mobile phones and smart watches at Kariong OOSH at any time.